REACH Delivery - Select Documents for Message
Add Files to a Message
The select document for a message screen allows you to select which files/documents you want to include in the message.
When adding a file you will be presented with the following screen. To find a file of a specific type, you can select a file type from the drop down menu.
In the example below we have selected a file type of "Other" and have been presented with the available files from the REACH Delivery managed files.
To select a file, click the "Add File" check box to ensure it is added to the message when we click the

icon. If you wish to open the file, to check it is the one you want to add to the message, simply click the display icon
.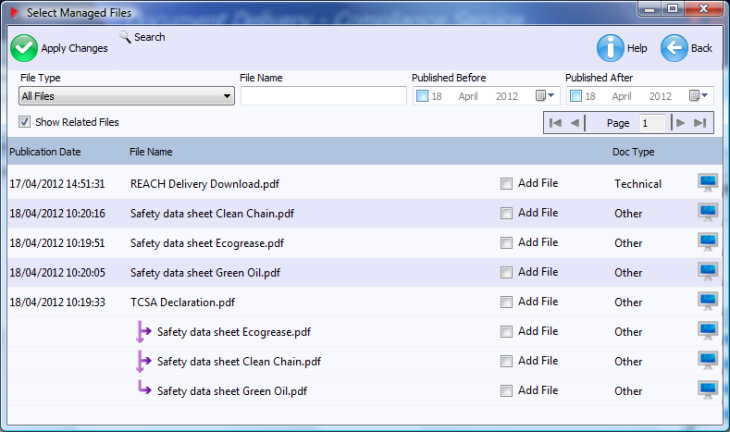 In the example above, the 'TCSA Declaration.pdf' file is linked to several files file by the
icon. This means that the files have been associated using the REACH Delivery File Associations facility.