REACH Delivery - Open A Support Ticket
This function is available to all users from the "Help - Support" menu and allows a user to create a Support Ticket in the Reach Delivery problem tracking system.
The Support Ticket Detail form is shown below: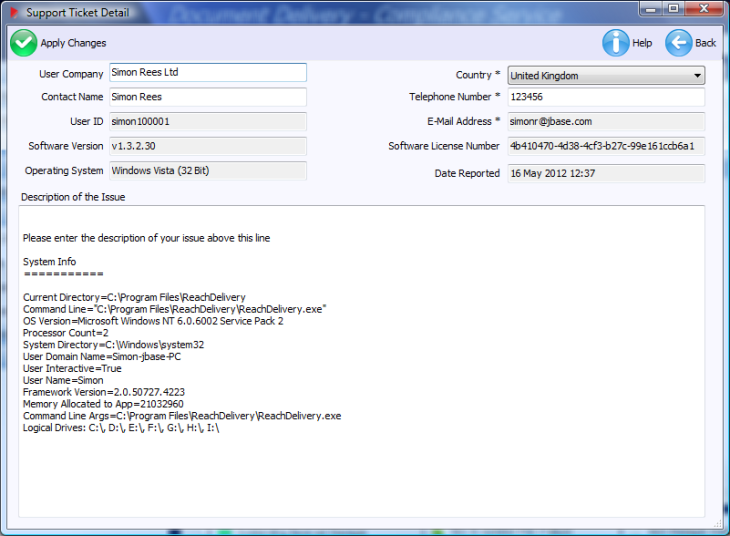 System Details and Contact Information will be populated automatically. The function allows you to enter the Problem Description in the "Description of the Issue" dialog box.
When you submit the form, the ticket will be automatically created in the Reach Delivery problem tracking system and you will receive a confirmation email that will include the allocated Reference Number of the ticket, the confirmation details of the Problem Description, your Contact Information and the System Details.