REACH Delivery Help
Introduction and getting started
First time users of REACH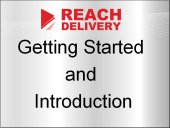 Delivery should familiarise themselves with the system before use. If you have not already done so, we suggest that you watch the short getting started presentation (that is also available by clicking on the link on the left), and look at the Frequently Asked Questions, as these are useful to refer back to in the future.
Installation - If you have not yet installed REACH Delivery, just follow the directions to complete installation. Once complete you will need a user ID and password to get into the system. This will either come from an e-mail or be provided to you by your administrator.
User types - Administrator/Sender/Recipient - For details of these user types, how a user will be designated an Administrator, a Sender or a Recipient and some of the differences between the roles, please click on this link to descriptions of user types. You can identify what your level of user role is by clicking on the manage your public data in the options menu.
Sending and receiving files - Fundamental to the REACH Delivery system is the ability to send, receive, update and audit files (such as Safety Documents documents) to others (Recipients, which are also sometimes referred to as points of contact or users) as part of a "message" and then for these documents to be fully managed in a disparate wide network. The Send Message function with REACH Delivery provides the ability to create a message containing a file and then to send this to a another user (point of contact) who will receive the message via the Receive Message function.
REACH Delivery Help
Help

Throughout the system wherever you see this symbol there is context sensitive help available. Simply click the lifebelt symbol and a help screen appropriate to that part of the system will be displayed. If you are a new user, have you reviewed the Short User Guide for REACH delivery?
REACH Delivery Frequently Asked Questions
Where can I find out how to do that ?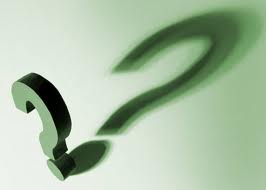 There is a REACH Delivery Frequently Asked Questions (FAQ) area that may be able to help you with general questions and operations within REACH Delivery. The FAQ section may be reached at this link or by clicking on the picture of the question mark opposite.