REACH Delivery - New & Updated Received Files
This function is accessible to all users through the "Manage Documents" menu or the icon on the file management screen shown here.
The New and Updated received files function displays, on the following screen, any documents that have previously been received by your company that have been updated or have new versions since they were received. Although the new version of managed files will always by opened by you, this screen provides a useful summary.
There are search criteria on the screen that includes file type, associated company name, a date to start the search from (i.e. only document updated since <date>).
There is also a check box for "only files I've received", if checked this will exclude any files that you may have seen through internal distribution and only include documents that you are responsible for.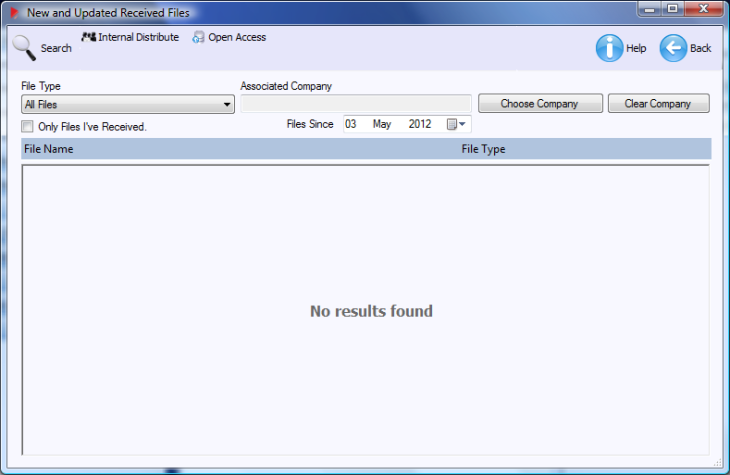 What do the symbols mean?
Search for Files - complete the search criteria boxes (e.g. file type) and click this icon to display all new and updated documents that you have received.
Internal Distribute - Select one or more of the flies (by checking the tick box) and then forward these internally via the "Distribute Files" function.

Who can view this file (displays the users with access to this file). See also Restrictions.
Show Linked Files (displays the File Associations screen)
Displays Delivery Confirmations for the selected file
Display file - open the selected file in an appropriate viewer