REACH Delivery - Set Language
This function is accessible to all users through the "Options" -> "Advanced Options and Settings" quick link.
The set language function allows you to change the language that the REACH Delivery screens are displayed in to any of the preset languages available.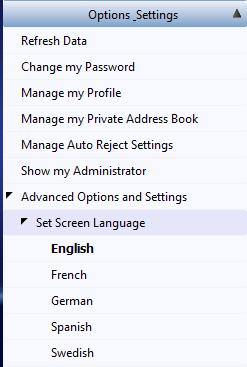 You will be asked to confirm your selection.
Note: The RACH Delivery system will restart automatically when a new system language is selected.